Fests You Need In Your Life
WOW, it is hard to retain my excitement on writing this blog post for you guys. As you all know we are rave based; if ya don't know now ya know 😉 Us here at Lunar Angel Lashes have not been to all the festivals in the world (YET) but we have been to a handful of the biggest. To find out our top 3 fests keep on reading baby!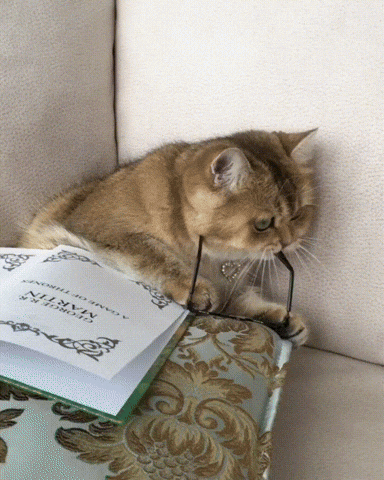 3. EDC ORLANDO
Okay, I'm starting with the third runner up which is Electric Daisy Carnival Orlando! Does anybody even say "Electric Daisy Carnival" anymore? Or just "EDC"? Haha. Lunar Angel Lashes is located about 2 hours from this fest so DUH it is one of our favs! It's a smaller version of EDC Las Vegas with three stages of poppin' music. They have moved it up to three days instead of just two for the year of 2019. The best thing about this fest is the amount of diversity in electronic music they have a lil' bit of everything: trance, dub, house etc. It is held typically in the beginning of November. The time of year they hold EDCO is almost perfect, it isn't too hot and it definitely is not cold down here in Florida!
Here are some photos via your Lunar Angel Lashes President (me haha) from EDC ORLANDO 2018:
2. EDC LAS VEGAS
Second place we have Electric Daisy Carnival Las Vegas! I think we all saw this coming, I mean how could one of the biggest fests in all of the United States not make it to our top 3? Almost everything about this fest is perfect the vibes, the atmosphere and the line up! There are EIGHT whole stages of poppin' music plus art cars. Art cars are, in short, mobile DJ sets. EDC Vegas is more diverse by bringing in rap and pop artists as well, literally mind blowing. The only downside is conflict between sets, all of the best artists play this festival and sometimes they play at the same time! SAD. Although, on the upside, there is always a bomb set to catch ALL three days. 
1. LOST LANDS
Wow, so I was smiling so hard typing "1. LOST LANDS" because this is home. We love all kinds of music here at Lunar Angel Lashes but were first and foremost bass heads. Lost Lands consists of 2 full size main stages and sound camps! Sound camps go on through the night allowing underground artists so show the crowd what they got, which is absolutely amazing. The theme of LL is prehistoric so there is life size dinosaurs all through out the grounds! This fest is also three days which is a lil' harsh on the neck but it is worth the pain haha. 
Okay my lil' rave babies or soon to be rave babies or Lunar Angels there you have it! These are our top 3 fests but only out of fests we have attended solely or as a group. There are many amazing festivals/raves out there and we are NOT done yet. What are the top three you've attended or plan to attend? Let us know in the comments below ❤️
Attending a fest soon but don't know what to pack?Check out our blog on Festival Packing Necessities!
With love and lashes,
The Lunar Angel Team 😇