We know it can get a little complicated when it comes to falsies (we hate* complicated situations). After asking around most people stated its hardest to apply them. DO NOT FRET. The Lunar Angel Team has got you babies after all YOU are a part of the Lunar Angel team 👼
You know the moment you apply falsies and it feels like a knife is stabbing the inner corner of your eye? NOT ANYMORE BABY. All you need to do is grab a pair of miniature scissors and trim, trim, trim ✂️ It is extremely important that you trim outter corner in until the band fits the length of your eye.
Curvy lash bands are the best lash bands
Sometimes lash bands are TOO stiff/straight which can cause them to be complicated to apply. Also, a stiff band will prevent the lash from fitting your eye like a glove. If our eyes are naturally curvy so should your lash band! This is a simple fix all you need is a bottle (yes it can be the wine bottle from last night) or makeup brush. The only step is to wrap the lash around it and wait a few minutes. BAM! You now have a curvy band to apply you lashes with ease. 
Pile lashes on top of lashes
If you're the "day to night look" kind of person then this hack is for you! Some of us like low volume lashes for a day look and high volume lashes for a night look. What do you do if you're out of high volume lashes you ask? STACK EM', like dolla bills. Simply apply one low volume lash on top of another until your desired volume is reached.
Sometimes we need mascara..
It is key to make sure your real lashes are blended with the falsies so they look as natural as possible. Mascara is the easiest answer! Careful when applying mascara because you don't want to ruin you falsies. Just a light sweep of mascara should do the trick. Sometimes, we like to press together our falsies with our real lashes to blend them together even further.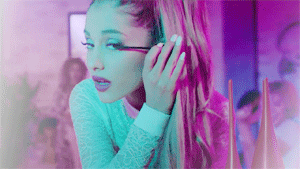 A common mistake is not letting lash glue dry long enough. This can get extremely messy! Waiting 30-40 seconds is plenty of time for the glue to get tacky. Once tacky it should stay in place the first time rather then lifting up and making its own decisions LOL. 
There is always a way around ANYTHING especially complicated things. We hope these hacks come to great use. Make sure to stay tuned for more hacks and leave any comments down below for your fellow Lunar Angels ❤️
With love,
The Lunar Angel Team ✨
*We will have an entire blog on how to apply your Lunar Angel Lashes soon!